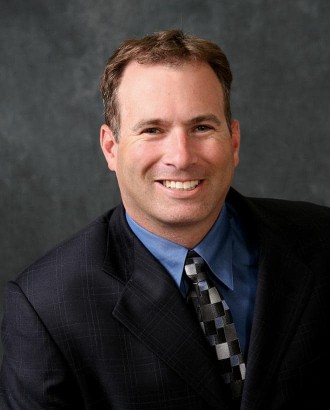 Professional Profile
Keith Hayman is a partner at Goodman-Gable-Gould/Adjusters International and has over twenty years' experience in strategic negotiation for disaster recovery consulting, major insurance claims, business development, and adjusting fields. He is focused on the principles of maximizing and expediting clients' financial recovery within the complexities of building, property, builders risk, and business interruption claims.
Mr. Hayman has run catastrophe teams after 9/11, Superstorm Sandy, multiple hurricanes, California wildfires, earthquakes, tornado outbreaks, and floods. He has worked on major claims in the United States, Mexico, Europe, Caribbean, and Asia.
Notable clients include Starwood Hotels & Resorts Worldwide, Hilton Worldwide, Thayer Lodging/Brookfield Hotel Properties, Union Station Investco, Sullivan & Cromwell, SL Green Realty, The Biltmore Hotel, Nelson Peltz, Robert Kennedy, Jr., Langan Engineering & Environmental Services, The Boomer Esiason Foundation, Jack Resnick & Sons, Jazz at Lincoln Center, Trinity Property Consultants, Werthan Packaging, and others.
Mr. Hayman has been a featured speaker and panelist for The National Bar Association, Windstorm Conference, Tea Fires of Santa Barbara, International Marina & Boatyard Conference, National Franchise Association, Chamber of Commerce of Nashville, The Nashville Entrepreneur Center, and many others. He has provided several educational seminars for commercial insurance agencies. Topics include strategic negotiation, multi-layer insurance coverage, and complexities in major property and business interruption claims.
Mr. Hayman has been a mentor at the Nashville Entrepreneur Center, played defensive back at Carnegie Mellon, spent 3 years as a touring musician, backpacked through the USA, Canada, Central America, Europe, SE Asia, South America, India, Nepal, Indonesia, and several other regions and countries, produced films and music, and has enjoyed other life adventures.
Keith is the author of the Adjusting Today article titled, "Hurricanes and Windstorm Coverage: Case Studies and Coverages." He was featured as an expert panelist on Adjusters International's Property Insurance Roundtable podcast in the corresponding episode based on his article as well as in "When Disasters Become Real: Our Public Adjusters' Recollection of Memorable Cases."