Property Insurance Roundtable

Disasters Raising Questions of Insurance Adequacy
Overview
This podcast and the corresponding Adjusting Today article titled, "Disasters Raising Questions of Insurance Adequacy: Bombings! Hurricanes! Earthquakes! Fires!" is designed to assist policyholders in making educated decisions regarding insurance coverages. In this episode, our expert panelists discuss the ever-changing landscape of insurance coverages in the face of disasters, such as bombings, hurricanes, earthquakes, fires and more. This conversation explores risks that property owners may face, both natural and man-made, that can affect their insurance coverage.
Panelists

Luis Esteves
Principal and Executive General Adjuster
As a specialist in property, business income and extra expense claims recoveries and a licensed public adjuster, Luis Esteves is the Principal and an Executive General Adjuster for Jansen/Adjusters International. Luis handles between $80-$100 million dollars in losses annually, and has more than 20 years of experience with adjusting complex claims for large commercial real estate companies, manufacturing facilities, entertainment venues, multi-family properties, school districts and hospitals. As an expert on property loss adjustment who is retained by policyholders to assist in preparing, filing and adjusting first party property insurance claims, he works exclusively for his policyholder clients to maximize their financial recovery after devastating fires, floods, hurricanes and other natural and man-made disasters.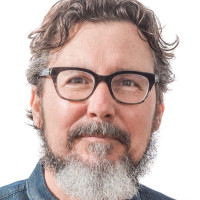 Clay Gibson
Vice President of Claims
Clay Gibson's professional career has been primarily in the insurance and disaster recovery industries. Now with Adjusters International, he uses this knowledge and experience to represent clients who have lost their homes and/or businesses in disasters. One of Clay's roles is to ensure that all clients are satisfied with the services we provided. With over 25 years' experience in the insurance field, Clay is fluent in "insurance speak" and understands the nuances in claims processes that can mean the difference between ruin and recovery for a disaster victim.
Clay, Director of Operations, is licensed as a public adjuster in 11 states and has represented clients throughout the western United States including victims of the San Bruno PG&E Pipeline Explosion, the Big Sur Wildfire, and the Boles Fire in Weed, California.
Clay has been featured as an expert panelist on Adjusters International's Property Insurance Roundtable podcast in the episodes titled, "How to Make the Most of an Underinsured Loss," and "Disasters Raising Questions of Insurance Adequacy."

John Marini
Senior Advisor for Business Development & Government Affairs
John Marini has extensive disaster recovery experience and knowledge of public adjusting and the FEMA Public Assistance Program. He specializes in assisting public entities with their financial recovery through the integration of insurance claims with FEMA grant funding.
Marini has established a team of more than 140 experts who assist applicants and grantees with their post-disaster FEMA grant management and insurance recovery. He is closely involved in the management of Adjusters International's Catastrophe Operations, assisting FEMA Public Assistance applicants and grantees with recoveries from Hurricane Andrew in 1992, hurricanes Katrina/Rita/Wilma in 2005, hurricanes Gustav and Ike and the Midwest Floods in 2008, as well as many other cases.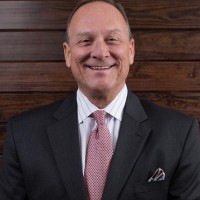 Bill Sharpe
Regional Director
Jansen/Adjusters International
Bill Sharpe, who joined Jansen/Adjusters International in 2010, serves as a Regional Director. Bill specializes in helping business owners to manage their commercial insurance claims after natural disasters or fires damage their property. As a member of the National Association of Public Insurance Adjusters (NAPIA) and the Building Owners and Managers Association (BOMA) International, he is dedicated to helping his clients to achieve their property recovery objectives with as little stress as possible before and after a loss. He is a graduate of University of Central Oklahoma and a Certified Property Manager (CPM) with the Institute of Real Estate Management (IREM).
Bill has been featured as an expert panelist on Adjusters International's Property Insurance Roundtable podcast in the episode titled, "Equipment Breakdown Insurance: Too Important to Ignore!" and "Disasters Raising Questions of Insurance Adequacy."
Moderator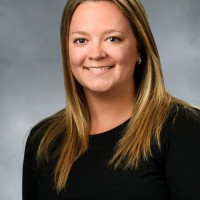 Brianna Moyer
Digital Marketing Manager & Website Administrator
Brianna Moyer is the Digital Marketing Manager and Website Administrator for Rising Phoenix Holdings Corporation (RPHC) and its subsidiaries. Brianna collaborates with nationwide firms and their employees to create robust social media campaigns while assisting the firms with updates to their websites regarding new search engine optimization techniques, content, imagery, the latest technology, and more. She regularly reports to management and the firms while measuring the effectiveness of different strategies. Brianna monitors the latest trends in social media and web design to keep us on the cutting edge.
Since joining the RPHC team, Brianna has introduced new media ventures such as a podcast series titled, Property Insurance Roundtable and producing video clips. Ms. Moyer writes content for the websites which include blogs, web news stories, and landing pages. She has also been instrumental in creating Standard Operating Procedures for various AI initiatives such as trade shows and disaster plan protocols.
Prior to joining Adjusters International, Brianna worked as an Assistant Business Manager and Sales Assistant at Townsquare Media. In her free time, she pursues freelancing opportunities as a graphic designer and social media marketer.