Making a Home Inventory for Insurance Purposes - 8 Steps for Streamlining the Process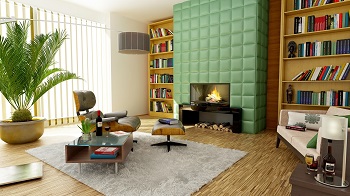 With the recent devastation caused by Hurricanes Harvey, Irma, and Maria, and the California wildfires, making sure you have an up-to-date inventory of your personal property is on the forefront of many people's minds.
Having an inventory is vital to ensuring you have as complete a personal property claim as possible in the event of an insurance loss. Unfortunately, many people don't realize the value of having such an inventory until after a fire, flood, or other disaster has already occurred.
Making an inventory of your personal property can seem overwhelming. You may decide that's as good a reason as ever to start embracing a more streamlined and minimalistic lifestyle, but if it's been 10 years since you thought that and still have far more than 1 cooking pan, it's time to get realistic.
Here are eight simple steps to make the inventory process as painless as possible:
Get into the inventory habit now. With every new purchase you make, save receipts (and/or scan them with a receipt scanning app) and then work your way back into the things you've owned for a while.
Start from the top down. Attic to basement. Usually the attic has far fewer things than the rest of your home and is an easy place to start.
Use an app to help. There are many free options and some even have barcode scanners that automatically add books, DVDs, etc., to your inventory with a simple scan.
Take pictures or video. At the very least, you'll have these images as a reference should you not take the extra steps of inventorying items on a spreadsheet.
Include these basic categories in your inventory:

Description of the item
Serial number(s) (if available)
Purchase Date
Estimated Replacement Cost

Don't forget items in a self-storage facility. Those are also covered by your homeowners insurance.
Store your inventory in at least 2 different places. Popular options include a fireproof safe, on the cloud, a safety deposit box, etc.
Remember that it's okay to have an incomplete inventory. It's better to have that than nothing at all and you're already way ahead of the game.
Listen to our podcast on "Expecting the Unexpected: Surviving Disasters" for additional information: