Public Adjusters for Tornado or Other Windstorm Damage
If a tornado strikes and damages your commercial property, after everyone's safe, your priority is to rebuild and to save your business. We are your public adjusters working as your advocates to assess damages, prepare your insurance claim, and negotiate with your insurance company to get you what you need to recover.
Windstorm or tornado damage can be catastrophic or sometimes hidden and easily missed, therefore compromising your commercial property. Our expertise is in assessing the damage and negotiating a claim that will get your business what it needs to fully recover.
If your commercial property is damaged by a windstorm or tornado, you may not be able to see the damage with the naked eye. This could be a cracked foundation or a loosened roof. How will you know if your property is safe? The first step is to engage a licensed engineer to determine if any structural deficiencies like these have occurred. If the windstorm or tornado damage is identified, our public adjusters can step in to help assess the full scope and prepare and manage your insurance claim.
Our team of public adjusters evaluates and documents your damage in full detail, and negotiates with your insurance company for a maximum claim recovery. As your trusted advocates, we make sure you obtain what you need to rebuild your property and business. With offices in and close to New York City, New Jersey, Connecticut, Pennsylvania, Delaware, Virginia, Maryland, North Carolina, Georgia, Tennessee, and Florida, our expert public adjusters are ready to help you recover more, sooner.
The Goodman Gable Gould/Adjusters International Offices
What To Focus On After Tornado or Other Windstorm Damage
Make sure you fully understand the meaning of each of the following before you move forward. Feel free to reach out to us for a no-cost discussion about your claim.
What is my agent/broker's role? Will his/her role be active or passive? When faced with supporting your position or the insurance company's, where will he/she stand?

The insurance company hired a construction estimator. What do I need to know?

Wind Damage vs. Storm Surge vs. Flood. What is covered?

Why is a claim strategy so important?

Am I impacted by coinsurance?

Forensic Deconstruction may be required in order to determine the possible structural damages caused by pressure vs. suction and differential pressure. (Wind flow on two opposite sides of any building components such as roofs, walls, structural members, etc., which could deform or dislodge materials).

Is there coinsurance in your policy? Properly managing coinsurance requirements can prevent financial disaster. Not properly managing coinsurance requirements can put you out of business! If there is, what does it mean? If there is, did your insurance adjuster explain it? How is coinsurance calculated: on replacement cost or actual cash value?


Is there a methodology to properly document the loss?

Is a moisture survey necessary? Why or why not?

When mold is an issue, be sure to hire professionals to record RH%, document the damage, and create a moisture map before removing ALL wet building materials.

Prompt inspection and documentation is key to a successful claim. It takes a trained professional to identify and document windstorm damage. Do you have the right expert lined up? You should not just rely on the insurance company's experts.

The report from the roofing expert you choose can make all the difference in your recovery.

Repair vs. replacement of roofing can be a very challenging issue. Are you familiar with matching issues/rules? Are you familiar with patching issues/rules? What about warranties?

Wind driven rain vs. leakage. The difference can affect your recovery.

What happens following an extraordinary storm when drying equipment, generators, remediation labor, and other resources are unavailable for days? Weeks?
Property Damage Losses Commercial Claims Recovery Process
Property Damage
Time Element
Life & Safety Issues
Mitigation of Damages
Establish A Preliminary Recovery Plan
Evaluation of Coverages
Valuation Of Damages, Claim Preparation, and Documentation
Negotiations & Settlement
Restoration Of Property & Operations
How Our Public Adjusters Help You
Evaluate

Fully reviewing your insurance coverage.

Strategy

Developing a claim management strategy.

Compliance

Determining policy compliance issues.

Valuations

Completing detailed valuations of building, equipment and inventory losses.

Interruption

Formulating business interruption models.

Itemization

Presenting and supporting an itemized claim package to your insurer.

Negotiation

Negotiating on your behalf with your insurance company.

Communication

Keeping you informed every step of the way.

Settlement

Ultimately settling the claim for the maximum amount and with less hassle for you.
Industries Our Public Adjusters Have Helped
Client References & Testimonials

Client References

1618 14th Street, NW, LLC

918 North Charles-Acquisition LLC

Alafaya Wood Apartments

Attman Properties

Buford Clairmont Co.

Chimneys At Oak Creek

Classic Catering People, Inc.

Cobb Parkway Chevron

Coleen Inc. dba A&B Check Cashing

Court Square Restaurant

FAM Associates

GE Investment Corp.

Golden Knights

Hampton Roads Seafoods, Ltd.

Holly Tree Apartments

Testimonials

All insurance policies have their 'gray' areas, and ours was no exception… I was particularly impressed with… your team's ability to navigate through those areas and present them strategically… in the best light for your client. I really believe that our final claim resolution was significantly better than it would have been.

Donald C. Wood

President and Chief Executive Officer - Federal Realty Investment Trust

…Your firm was proactive, brought in exceptional expertise and consultants who were always informed and professional, and guided the insurance companies to a reasonable and fair settlement. …After negotiating through multiple layers of insurance, several insurance carriers, adjusters and accountants, we are most pleased with the final result of our claims…

Vincent A. Dimeo

Chief Financial Officer - The Biltmore Hotel

Case Studies

For decades, L'Auberge Chez François has been one of the leading restaurants in the metro Washington, D.C., area. Known for its exceptional French cuisine and impressive service, the restaurant is a longtime favorite of Washingtonians celebrating anniversaries, birthdays or other special occasions.

A magnitude 6.8 earthquake, called Nisqually in seismic circles, rocked Seattle, Washington, in 2001 and severely damaged the Starbucks corporate headquarters building.

Super Typhoon Paka, as the storm came to be called, was a 12-hour session of destruction for the island of Guam. Stirring up winds in excess of 200 miles per hour, the tropical cyclone tossed buildings, planes and ships across the island like discarded toys. Among these was the headquarters of Continental Micronesia, a subsidiary of Continental Airlines. The main offices, the marketing buildings and the planes were damaged by the powerful typhoon.
Understanding your insurance policy before a disaster strikes is essential to protecting your organization and ensuring a fast recovery. Having contingency plans established in advance will help you ...
Understanding Business Income Coverage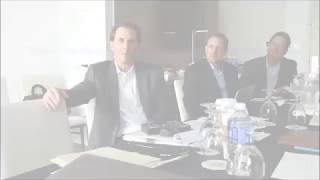 Carl Gross, VP and CAO of Globe Midwest/Adjusters International gives business owners some tips on how to handle tornado insurance claims
Contact Us
If you're suffering from a commercial property claim, we can help!
( * ) indicates required field