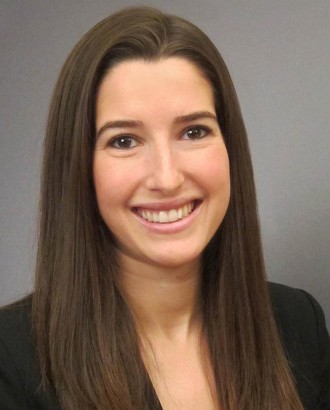 Professional Profile
Staci Goodman is a Senior Vice President of Goodman-Gable-Gould/Adjusters International, based in the New York City office. GGG is a fourth-generation family business with its headquarters in greater Washington, D.C. and 11 offices nationwide.
With extensive experience in adjusting first-party property insurance claims, Staci specializes in various sectors and industries, including real estate, builder's risk claims, non-profits, education and restaurants. She is charged with handling complex claims and client relationships throughout North America.
Prior to joining GGG in 2018, Staci spent five years at Newmark as a real estate consultant, where she advised clients such as Invesco Real Estate, Paramount Group, Theory and Hines. During her tenure at Newmark she was recognized as a "30 under 30" real estate superstar by The Commercial Observer.
Ms. Goodman serves on the board of Adjusters International and actively involved in JCP Downtown. She holds a Bachelor of Arts in Economics from the University of Wisconsin-Madison. She resides in Tribeca with her husband and two sons.
Public Adjusting Licenses
California Public Adjuster License #4090398
Colorado Public Adjuster License #664144
Connecticut Public Adjuster License #2584323
Delaware Public Adjuster License #3000878739
Florida Public Adjuster License #W465142
Maryland Public Adjuster License #3000215844
New Jersey Public Adjuster License #1661938
New York Public Adjuster License #PA-1276193
North Carolina Public Adjuster License #16841981
South Carolina Public Adjuster License #16841981
Texas Public Adjuster License #2813868
Virginia Public Adjuster License #1092639
Wisconsin Public Adjuster License #16841981