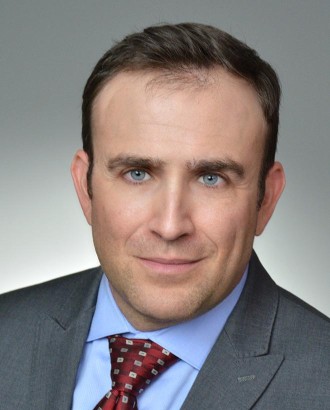 Professional Profile
Scott D. Greenwald, Esquire, Senior Vice President/Principal, is a licensed attorney in Louisiana and Wisconsin who has been involved in the evaluation, negotiation, and consultation of insurance claims for almost fifteen years. Scott graduated with distinction from the University of Wisconsin with degrees in History and Political Science, and obtained his Juris Doctorate from the Emory University School of Law. While at Emory, Scott was an Editor for the prestigious Emory International Law Review and received the Dean's Award for Academic Excellence. Upon graduation from law school, Scott served a one-year clerkship for Judge Nadine Ramsey, Civil District, Orleans Parish in New Orleans, Louisiana, where he assisted Judge Ramsey in making various rulings on the permissibility of asbestos, mold, and other toxin exclusions within Louisiana insurance forms.
Prior to joining GGG/AI, Scott practiced law in New Orleans in the insurance field with the firm of Galloway Johnson Tompkins Burr and Smith, whose client list included CNA, Chubb, Great American, and Scottsdale Insurance Companies. Mr. Greenwald is a frequent speaker/presenter to business owners, insurance brokers, real estate brokers, and property managers regarding the measuring of damages and the processing and handling of insurance claims, and recently gave a presentation on "Disaster Preparedness" at the Southeastern Affordable Management Housing Association's (SAMHA) annual conference in Savannah, Georgia and on "Changes To Property Insurance In The Post Hurricane Sandy Era" at the Counsel For Affordable and Rural Housing's annual conference in Las Vegas, Nevada.
Mr. Greenwald further develops effective forward-thinking alliances and relationships with insurance brokers, general counsel, private-practice attorneys, CPAs, and other top business executives. Scott is routinely involved in business development and claim consultation in the entire Southeastern portion of the United States, and nationwide on select industries including the Multifamily Housing, Hotel and Hospitality, Quick Service Restaurants, Manufacturing, and Commercial/Retail Real Estate arenas.
Public Adjusting Licenses
Florida Public Adjuster License #P038070
Georgia Public Adjuster License #757723
Kentucky Public Adjuster License #633930
Louisiana Public Adjuster License #444029
Maryland Public Adjuster License #NJI99946473
Mississippi Public Adjuster License #10039431
North Carolina Public Adjuster License #8714265
Ohio Public Adjuster License #839394
Pennsylvania Public Adjuster License #646847
Rhode Island Public Adjuster License #2086513
South Carolina Public Adjuster License #431524
Tennessee Public Adjuster License #2001688
Virginia Public Adjuster License #860216