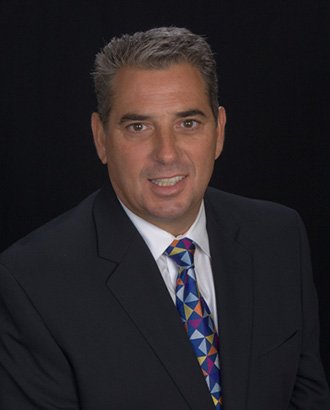 Professional Profile
Pasquale "Pat" Cuccaro, Senior Vice President of Goodman-Gable-Gould/Adjusters International, has worked on behalf of policyholders since 1983. Pat is active in the National Association of Public Insurance Adjusters (NAPIA) and is also active in the Florida branch of NAPIA (FAPIA), where he is a Past President and previously served as the FAPIA Chairman of the Ethics Committee. Pat's commitment to the public adjusting industry has led him to work closely on numerous occasions with Florida state legislators in an effort to establish public adjusting licensing legislation. His efforts resulted in reform of several state regulations.
Pat currently sits on the board of directors of CPCP (Council of Property Claims Professionals), an organization formed by Pat and other claims professionals sharing similar interests. Pat has been recognized by the National Wind Storm Association, where he presented a seminar on the topic of "When an Army of Adjusters are Necessary." Pat holds certifications from Florida Windstorm and the National Flood Insurance Program and is a licensed Public Adjuster in numerous states.
Pat has been the lead engagement partner for GGG/AI on many multi-million dollar claims, such as Aloft Hotel Orlando, Florida; American Business Interiors of Melbourne; Entegra Roof Tile in Okeechobee, Florida; FNBT of Pensacola, Florida; Hyatt Conference Center Orlando, Florida; Monroe County (the entire Florida Keys); OMNI Healthcare; Parker Petit (The Petit Group) residence in Santa Rosa Beach, Florida; Quality Fruit Packers; Remi Properties (5000 Town Center) in Jacksonville; various McDonald's and Wendy's Restaurants; and Viceroy Hotel/Pebblebrook Hotels in Miami.
Pat has also worked with several law firms providing consulting advice and litigation and trial support.
Public Adjusting Licenses
Colorado Public Adjuster License #452438
Florida Public Adjuster License #A058880
Georgia Public Adjuster License #589833
Louisiana Public Adjuster License #445209
Michigan Public Adjuster License #0759864
Mississippi Public Adjuster License #10011209
North Carolina Public Adjuster License #430292
Pennsylvania Public Adjuster License #646245
South Carolina Public Adjuster License #636637
Tennessee Public Adjuster License #2000004
Texas Public Adjuster License #2545678
Virginia Public Adjuster License #898822
Washington Public Adjuster License #1069474