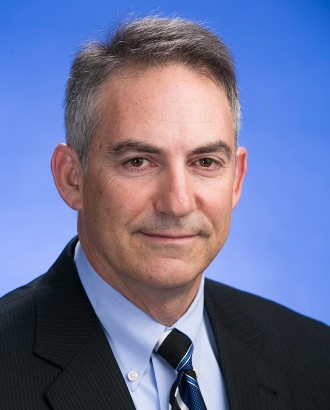 Professional Profile
Mr. Denison has been handling property insurance claims on behalf of damaged policyholders since 1982, shortly after graduation from the University of Maryland with a Bachelor of Science degree in Business Management. Karl attained the designation Certified Professional Public Adjuster (CPPA) from the National Association of Public Insurance Adjusters (NAPIA) in 1990.
Along with adjusting large loss claims, Karl is the GGG/AI Catastrophe Team leader, and in this capacity organized our response to many large property loss events, including the 2005 hurricanes Charley, Frances, Ivan & Jeanne, Katrina and Rita; the 2008 hurricanes Gustav and Ike; and Super Storm Sandy in 2012. As the lead adjuster on the multi-million dollar fire loss adjustment for The New York Palace Hotel, Karl was able to bring numerous parties to the table (including multiple insurance carriers) to agree on a joint loss agreement between the boiler & machinery carriers and the property carriers.
Karl has been the lead engagement partner on many significant claims, such as those for the Belleview Biltmore Hotel; Bretlin Needlebond; Carriage Industries; Dixie Yarns; General Cigar/Culbro Tobacco; Genesis Realty; Hercules Realty/SC Diamond; Newark Public Schools; New Orleans Public Schools; North Hudson Sewerage Authority; Stellar Advisors; Streco Fibers; TAMKO Building Products; Tidewater Fibre Treetop Development; and Trinity Hotels.
Mr. Denison served as President of The National Association of Public Insurance Adjusters (NAPIA) for 2014-2015.
Karl regularly volunteers with various children's soccer clubs, as well as the Jewish Federation of Greater Washington. He is married, with three children, and lives in Gaithersburg, Maryland.
Public Adjusting Licenses
Arizona Public Adjuster License #997694
California Public Adjuster License #2B35844
Colorado Public Adjuster License #574156
Connecticut Public Adjuster License #1001047773
Delaware Public Adjuster License #1015360
Florida Public Adjuster License #A066039
Georgia Public Adjuster License #463352
Illinois Public Adjuster License #634692
Indiana Public Adjuster License #391444
Kansas Public Adjuster License #634692
Kentucky Public Adjuster License #INS386986
Louisiana Public Adjuster License #444631
Maryland Public Adjuster License #RJI132083
Massachusetts Public Adjuster License #634692
Michigan Public Adjuster License #0165454
Minnesota Public Adjuster License #20146362
Mississippi Public Adjuster License #10011206
Missouri Public Adjuster License #8378703
Nevada Public Adjuster License #648853
New Jersey Public Adjuster License #027026
New Mexico Public Adjuster License #371807
New York Public Adjuster License #PA1277610
North Carolina Public Adjuster License #634692
Ohio Public Adjuster License #710223
Oklahoma Public Adjuster License #40158408
Oregon Public Adjuster License #634692
Pennsylvania Public Adjuster License #655462
Puerto Rico Public Adjuster License #3000175361
South Carolina Public Adjuster License #282143
Tennessee Public Adjuster License #2001693
Texas Public Adjuster License #1278245
U.S. Virgin Islands Public Adjuster License #3000175667
Utah Public Adjuster License #654222
Virginia Public Adjuster License #859519
Washington, DC Public Adjuster License #2820137
West Virginia Public Adjuster License #634692
Wisconsin Public Adjuster License #634692