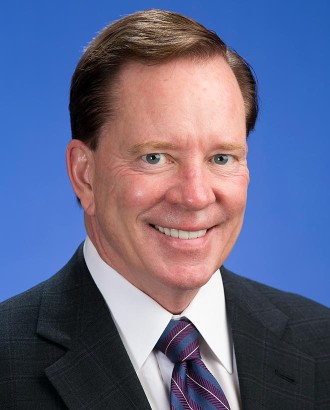 Professional Profile
Jim Twaddell is a graduate of Seton Hall University in South Orange, NJ and the National Law Center at George Washington University in Washington, D.C. Prior to joining Goodman-Gable-Gould/Adjusters International, he practiced law for five years in Hartford, Connecticut, where he specialized in commercial and construction litigation. Subsequently, Jim served as General Counsel at Arcade Textiles, Inc. in Rock Hill, SC.
Jim is the Supervising Adjuster for GGG/AI in the Southeast Region operating from our Charlotte, NC office. Jim has been the lead engagement partner on numerous large loss adjustments, including Area Property Partners; American Wax; Avon Manufacturing; Boardwalk Resort; Brawer Brothers Yarn; Chick Pak Corporation; Farley Textiles; Global Building Company; Howard Hughes Corporation; Ken Garner Manufacturing; Morgan Stanley Real Estate Fund (numerous properties); Pate Properties/McFarland Mall; Polystar/Arrowood Chemical Company; Quality Carpet Mills; R. L. Stowe Textiles; and Roger Woods Foods.
Jim lives in Charlotte, NC.
Public Adjusting Licenses
Florida Public Adjuster License #E130222
Georgia Public Adjuster License #692674
Indiana Public Adjuster License #642242
Iowa Public Adjuster License #6439783
Kansas Public Adjuster License #6439783
Kentucky Public Adjuster License #604801
Louisiana Public Adjuster License #444635
Mississippi Public Adjuster License #10011188
Nevada Public Adjuster License #3256608
New Jersey Public Adjuster License #1491197
New York Public Adjuster License #PA1277599
North Carolina Public Adjuster License #6439783
Ohio Public Adjuster License #710457
Oklahoma Public Adjuster License #100220467
Pennsylvania Public Adjuster License #978750
Rhode Island Public Adjuster License #1084021
South Carolina Public Adjuster License #280023
Tennessee Public Adjuster License #2001677
Texas Public Adjuster License #1537168
U.S. Virgin Islands Public Adjuster License #3000174002
Virginia Public Adjuster License #860022