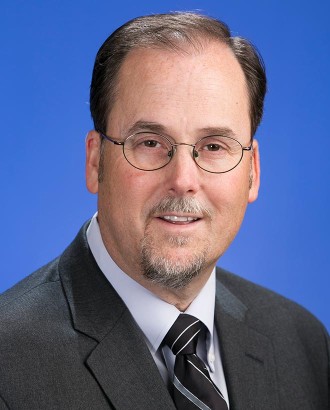 Professional Profile
Jim Harper has been an insurance claims adjuster since 1985. Jim joined Goodman-Gable-Gould/Adjusters International in 1994; prior to that he was a Home Office Examiner/General Adjuster for Crum and Forster Commercial Insurance Company. At Crum and Forster he was responsible for the supervision of twelve regional offices, and also handled multi-million dollar losses throughout the United States.
At GGG/AI, Jim is the Regional Manager/Supervising Adjuster in the Rockville, Maryland, headquarters office. He has been extensively involved with all aspects of property losses and has been the Senior Adjuster for many significant claims including The Annapolis Yacht Club; First Potomac REIT; Hartz and Company; Howard Hughes Corporation; Lerner Corporation; That's Amore Restaurants; Meisel & Cohen; Baywood Hotels; ARSY Hospitality; Black Restaurant Group; Greenhill Properties; Tessco Technologies; RDP Companies; Ross Management; Time Group/WPM; David S. Brown Company; LifeBridge Health; Quaker Maid Meats Inc.; Blue Ocean Realty; SR Management Company; Baywood Hotels; Marriott's Casa Marina Resort; Marlo/Regency Furniture; MedStar Health; Meisel & Cohen/Mears Point Marina; MeriStar Hotels; Murry's Steaks; National Health Care Affiliates; PerkinElmer; Quaker Maid Foods; Rockwood Capital; The Cafritz Family; Washington Real Estate Investment Trust; and York Industries.
Jim has spoken to the National Property Loss Forum and to the Property Loss Research Bureau conferences. He has also been a speaker at the annual meeting of the International Association of Marina Operators.
Jim lives with his wife and three children in Ellicott City, Maryland.
Public Adjusting Licenses
Delaware Public Adjuster License #1015363
Florida Public Adjuster License #A111435
Georgia Public Adjuster License #2864630
Louisiana Public Adjuster License #448483
Maryland Public Adjuster License #RJI101805
Mississippi Public Adjuster License #10011213
New Jersey Public Adjuster License #1491357
New York Public Adjuster License #PA-1276290
North Carolina Public Adjuster License #629855
Pennsylvania Public Adjuster License #654318
South Carolina Public Adjuster License #629855
Tennessee Public Adjuster License #2001687
Virginia Public Adjuster License #860009
Washington, DC Public Adjuster License #2820148
West Virginia Public Adjuster License #629855