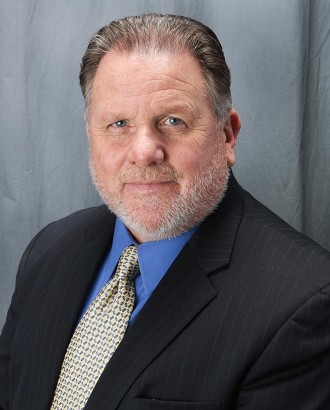 Professional Profile
David G. Hood, Professional Loss Consultant, is a lifelong resident of Maryland, having graduated from Archbishop Curley High School in Baltimore. Mr. Hood is licensed to adjust losses in Delaware, Florida, Georgia, Kentucky, Louisiana, Maryland, Mississippi, New Jersey, North Carolina, Ohio, Pennsylvania, South Carolina, Texas, Virginia, Washington, D.C., and West Virginia.
Prior to joining GGG/AI, David owned various solid waste and recycling companies for over 35 years, while enjoying the respect and admiration of his colleagues in that industry as evidenced by his tenure as President of the Maryland-Delaware Solid Waste Association, Board Member of the National Solid Waste Association (NSWA), featured speaker at multiple NSWA conventions on topics such as Customer Service, Community Relations, and Recycling, and recognition by the NSWA for multiple contributions he made to the environmental industry. Additionally, Mr. Hood has served as Board Member and President of the Property Management Association/Associate Vendor Board (PMA), being recognized by the State of Maryland and the Governor's Office for contributions he made during his tenure with PMA.
David is also actively involved in multiple charity organizations, having served as Vice President and Board Member of the Big Brothers Big Sisters of the National Capital Area, Board Member of the Washington, D.C. Food Bank, Board Member of the Maryland Food Bank, and a recognized contributor and Member of President George W. Bush's Feed the Homeless Initiative, the Susan G. Komen Race for the Cure and Breast Cancer Awareness, and Ronald McDonald House Charities. Additionally, Mr. Hood has been the Chairman for over a decade of five charity golf tournaments to raise money for various non-profit organizations.
Since joining GGG/AI, David has been extensively involved with all aspects of real and personal property losses, as well as with the business income/extra expense aspects of claims and has been significantly involved in the successful adjustments of numerous multi-million dollar losses. He is also a valued member of the Risk Management Society (RIMS). Mr. Hood understands the value of hard work and possesses an acute awareness of the needs of a policyholder in order to successfully maximize their claims settlements. David has been married to his wife, Barbara, for 30 years, they have 3 grown children, and have resided in New Market, Maryland for several decades.
Public Adjusting Licenses
Delaware Public Adjuster License #3000052536
Florida Public Adjuster State License #W438593
Georgia Public Adjuster State License #3165260
Kentucky Public Adjuster State License #968112
Louisiana Public Adjuster State License #752314
Maryland Public Adjuster State License #3000029626
Mississippi Public Adjuster State License #10511541
New Jersey Public Adjuster State License #1633339
North Carolina Public Adjuster State License #18145808
Ohio Public Adjuster State License #1188268
Pennsylvania Public Adjuster State License #797664
South Carolina Public Adjuster State License #849757
Tennessee Public Adjuster State License #2398951
Texas Public Adjuster State License #2247351
Virginia Public Adjuster State License #1016152
Washington, DC Public Adjuster State License #3000043551
West Virginia Public Adjuster State License #18145808