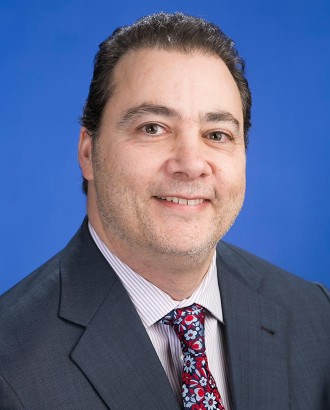 Barry A. Flax, Esquire
Executive Vice President, National Loss Coordinator, Principal
Professional Profile
Barry Flax is a graduate of The University of Maryland and The University of Baltimore School of Law and is a member of the Pennsylvania Bar. Prior to joining Goodman-Gable-Gould/Adjusters International in 1995, Barry spent a decade in the commercial real estate industry and is familiar with many aspects of building construction, lease documents, ownership of improvements & betterments in various situations, and the treatment of such after an insurance claim. Barry currently has responsibility for many coordinating functions on our large loss adjustments.
Barry is active in the local community. He has often coached youth sports teams and most recently served on the Board of Directors of Montgomery Housing Partnership and in the past served on the Board of Directors of the Jewish Foundation for Group Homes and on the Jewish Community Center (JCC) of Greater Washington. Barry chaired the Sports Hall of Fame Special Needs Gala Fundraiser & Dinner at the JCC in November 2006 and in November 2007.
Barry is married to Susan Kay, a local commercial real estate broker, and they have three children and live in Potomac, Maryland.
Public Adjusting Licenses
Delaware Public Adjuster License #1015362
Florida Public Adjuster License #P026057
Georgia Public Adjuster License #498400
Indiana Public Adjuster License #391445
Kentucky Public Adjuster License #332276
Louisiana Public Adjuster License #461562
Maryland Public Adjuster License #RJI103379
North Carolina Public Adjuster License #394656
Tennessee Public Adjuster License #2355584
Virginia Public Adjuster License #860218
Washington, DC Public Adjuster License #2820149
West Virginia Public Adjuster License #394656