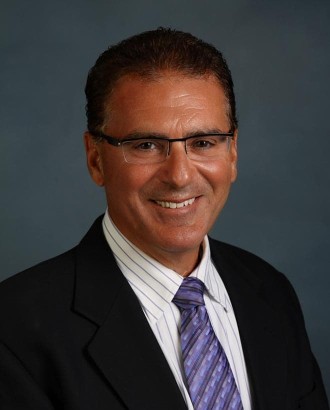 Professional Profile
Tony D'Amico has been evaluating property insurance claims since 1976. Prior to joining Goodman-Gable-Gould/Adjusters International, Tony was a Regional Property Supervisor for Travelers Insurance Company. Tony's primary role with Goodman-Gable-Gould/Adjusters International is the evaluation and supervision of business income/extra expense losses, specialty lines claims such as builders risk, boiler and machinery and crime and fidelity claims. A sampling of significant insured losses Tony has supervised are Atlantic Premium Brands; Beaulieu of America; Boral Industries; Durst Corporation; Federal Realty Investment Trust; General Cigar/Culbro Tobacco; Gerber Childrenswear; IP Casino – Resort – Spa; Iron Mountain; J.C. Penney Company; Macklowe Development Corporation; Malden Mills; MeriStar Hotels; Morgan Stanley /Pyramid Advisors; Pan Am Equities; Rauch Industries; Revel Entertainment/Revel Hotel & Casino; St. Lukes Episcopal Hospital; Syratech Corporation; Texas Heart Institute; The New York Mercantile Exchange (NYMEX); The New York Palace Hotel; and York International Corporation.
As a standing member of the National Association of Public Insurance Adjusters (NAPIA), Tony holds a Senior Professional Public Adjuster (SPPA) designation. This designation is a mark of high standards of expertise and ethics in the conduct of the public insurance adjusting profession.
Tony is also an active member of the New York Public Adjusters Association, the Florida Association of Public Insurance Adjusters, and the Florida Windstorm Association. Tony has presented seminars on Builder's Risk and Boiler & Machinery Insurance on several occasions at the national conventions of the Risk Insurance Managers Society (RIMS), and the International Risk Management Institute (IRMI). Also, Tony was a presenter at the American Bar Association Forum on the Construction Industry held January, 2009. As part of the presentation, he wrote a white paper entitled, Course of Construction Losses Under Builders Risk Policies: A Practical Guide to The Art Form of Loss Evaluation.
Tony is the author of the Adjusting Today article, "Soft Cost or Delay in Opening: Insure for the Potential Exposure" and the April 2011 article, "Contingent Business Interruption Issues Continue Following Disasters in Japan." He also has been featured as an expert panelist on Adjusters International's Property Insurance Roundtable podcast in the episodes titled, "Expecting the Unexpected: Surviving Disasters," and "Builder's Risk Insurance."
Tony is married, with two sons and one daughter, and lives in Richmond, Virginia.
Public Adjusting Licenses
California Public Adjuster License #2M08746
Colorado Public Adjuster License #369213
Connecticut Public Adjuster License #1001047161
Florida Public Adjuster License #A060873
Georgia Public Adjuster License #539827
Indiana Public Adjuster License #3141429
Iowa Public Adjuster License #0406897
Kansas Public Adjuster License #406897
Kentucky Public Adjuster License #650316
Louisiana Public Adjuster License #445202
Maryland Public Adjuster License #NJI 100023141
Minnesota Public Adjuster License #40135591
New Jersey Public Adjuster License #0070002
New York Public Adjuster License #PA859856
North Carolina Public Adjuster License #406897
Ohio Public Adjuster License #776368
Pennsylvania Public Adjuster License #663624
South Carolina Public Adjuster License #284917
Tennessee Public Adjuster License #2001629
Texas Public Adjuster License #1661463
Virginia Public Adjuster License #860466
Washington Public Adjuster License #863915
West Virginia Public Adjuster License #406897